Julia Crouch
Author of five novels including Her Husband's Lover, Cuckoo and Tarnished
At the beginning of 2009 I had a dozen short stories, two novels in rough draft, and an unfinished screenplay. I was writing in my spare time – I was a full time website designer and have three children. I had no idea what writing project to concentrate on, and had completely stalled. A friend recommended Jacqui and, over six months, she gave me the confidence to take the big step of committing a whole year to one project. She also provided excellent literary feedback, helping me turn my first chapters into little diamonds.

Now, my first novel Cuckoo – the one Jacqui helped me with – has been published by Headline. I am about to hand my editor my second. I have one of the best agents in the country, have sold Italian, French, German and Dutch rights and I write full time. I can say unequivocally that if I hadn't contacted Jacqui I would still be battling with html. These days the only website I look after is my own!
Dan Sherrard-Smith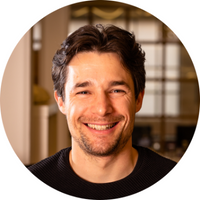 Author and Founder of Hope for Planet Earth
Jacqui is a wonderful writing coach, I wouldn't hesitate to recommend her to others, and have in fact done just that! She is warm, understanding, kind and insightful. Passionate about stories, deeply knowledgeable about the art of writing and, most of all, a thoroughly brilliant person.
Carolyn Kirby
Author of The Conviction of Cora Burns
Without Jacqui, I would not now be a published author. She was there at several key points in my writing career with the advice and encouragement that allowed me to make the move to the next stage.

When I began feeling my way towards writing fiction, Jacqui's gentle guidance steered me onto the right path. I can see now how much time her assistance saved me; working out the rules of story telling would have taken so much longer on my own.

Later on, when Jacqui had become a trusted friend, she provided invaluable help when I was struggling to find an agent. Despite consistently doing well in competitions, my novel (then called Half of You) seemed unable to entice any agents to bite. I was at a crossroads. After nearly ten years of writing, I felt that I had progressed as far as I could without being published. If this novel could not secure representation, I wasn't sure that I had the heart to start another.

At this point Jacqui suggested several new agents for me to try. One of them, Andrew Lownie, was entirely new to me. It seemed miraculous when his agency made me an offer of representation almost as soon as I had sent him my book. Rights were then sold both in the UK and US and the novel, now titled The Conviction of Cora Burns will be simultaneously published in March 2019, with an audio book forthcoming later in the year.

My diary is now filling up with debut author speaking events, and my novel has been submitted for a range of prestigious prizes including the Desmond Elliott Prize and the Women's Prize for Fiction. The coming year looks exactly like the future I could only dream of during those years as an unpublished writer. There are so many people who have helped me on this journey in many different ways, but Jacqui Lofthouse is at the head of my list.
Afrika Green
Writer and internationally renowned drummer
I still remember the day I signed up with Jacqui at the Writing Coach. We had a brief chat on the phone and I chose the year long mentorship package. In many ways it was a life-changing decision, I hadn't written a story before. I completed my memoir under Jacqui's supervision and am now in the process of pitching to agents. The whole process gave me the validation that I am a writer and now have the confidence to take on new challenges like writing articles for my local paper and looking to complete my next book.
Aline Preto
Author of Among Shadows
I found The Writing Coach years ago and the process I undertook with Jacqui was key to help me understand my strengths as a writer as well as learning how to identify the personal patterns that were getting in the way of my ability to write. Now, I've recently used their services again to line edit the final version of my debut novel and I couldn't be happier with the knowledgeable feedback and results. It has truly been a great experience.
Diana Morgan-Hill
Author of Love & Justice
Word count Tuesday to Friday – 4,500!! Blimey! What sort of magic fairy writing dust are you scattering?! This is the key to me – I think – not giving up on writing where I would have done before. Whatever you're helping me to reveal about myself, thank you … I'm going to start calling you a white witch as well!
Dr. Victoria Best
Author of An Introduction to Twentieth Century French Literature
Finding Jacqui has been the best thing I've done in furthering my writing career – better by far than any course I've undertaken or any help I've received from agents and editors. Trying to make the transition from academic writing to commercial non-fiction is not easy, but thanks to Jacqui's insight and support, I finally feel like I might be ready to make it happen. For the first time, I know what I want to do and how I'm going to do it! What I've appreciated most of all has been her uncommon ability to put her finger on what needs to change, and to express it in a way that actually motivates me to rewrite. I've learned so much, and thoroughly enjoyed it, too. I'd recommend her to all the struggling, baffled and overwhelmed writers I know, if I didn't want to keep her all to myself…
Rachel Connor
Author of Sisterwives and Lecturer in Creative Writing, Leeds Beckett University
This was such a useful session, Jacqui. You somehow managed to get under the skin of what I've been struggling with and make sense of it. You offered practical suggestions (visual maps, mind maps, thinking of the shape of the year) and you understood the spiritual/emotional dimension of what writing means to me too, I think, but without us having a heavy handed discussion about this. I felt you offered a really good framework – led by me, reflective questions, making me think about my priorities – and also offered support/cheerleading as well as suggestions for how things might work more effectively. Thank you. It was great! Just what I needed…
Louise McIvor
Writer and Creative Writing Tutor, Open Learning Dept.  Queen's University, Belfast
I had a collection of short stories (some unfinished), three 'not-quite there' novels and a vague idea that I wanted to teach creative writing, after working in the media for many years.

Jacqui focused on the marketing aspect of my work. She taught me how to write a succinct covering letter and biography, a good synopsis and I still use this 'template' when I wish to send work out to agents, editors and publishers.

We extended this marketing into teaching applications and Jacqui taught me that 'selling yourself' is simply about taking a professional approach to your writing career.

Perhaps the most important thing to come out of the mentoring process was learning how to focus on one project at a time.

I found the mentoring process with Jacqui enormously helpful and nearly, five years on, I am still using Jacqui's tips in my writing life.

I now teach creative writing, write regularly for a woman's magazine and thanks to Jacqui, have learnt how to 'fit writing around the edges' of the rest of my life.

Thank you, Jacqui.
Paul Roberts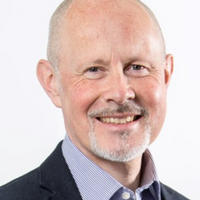 Author of The Economist Guide to Project Management
Jacqui was honest and articulate. She appreciates the challenges which a writer can face and was able to provide empathy. She was also able to draw upon a wealth of expertise. The entire coaching process helped me to step outside of being the author and see my book 'from the outside'. In turn, I gave myself a few months breathing space and returned to it recently with fresh eyes and enthusiasm. I doubt this would have happened without Jacqui's insights.
Kirsten Fogg
Winner of the 2015 Carte Blanche / CNFC competition for Creative Nonfiction
When I started working with Jacqui Lofthouse, we were in the middle of extensive renovations and Brisbane flooded just as my four-year old was trying to toilet train her toddler sister. I had stuffed a rough draft of a novel that didn't really work under a bed along with my journalistic career. I wanted to write something that mattered to me but I had no idea how to go about it and years of journalism seemed to have killed my creativity. I also didn't believe I could do it, nor did I have any idea about how to do what I didn't know I wanted to do.

Call it a crisis of confidence. Writing every day, keeping a journal, was something I'd always wanted to do, but never had. Not through my wild 20s in Paris, or traveling alone in third-world countries. My words and thoughts and experiences all seemed so trite and, well, boring.

Jacqui, in her calm and supportive way, changed this. She probably doesn't even know the effect she's had on me. Working online with Jacqui, while she sat in her studio in London and I in my study in Brisbane, I developed a regular writing practice. I got up at 5am every day during the week when the house was quiet and I wrote. About anything. I pulled together two rough drafts of novels because of her weekly accountability system, which I still maintain today. I realized, under Jacqui's gentle guidance, that writing in a notebook and finishing a novel were the first and last steps in a many layered process. Perhaps I should have known this since I've already written hundreds of articles but writing about something that matters to me was different. Jacqui taught me to keep putting aside the inner critic, to try to accomplish one thing every day no matter how small to advance my writing, to believe that it would become something bigger.

And it did. I fell in love with creative nonfiction and started writing personal essays. I sent them off: rejected, rejected, rejected, Short-listed! rejected, rejected, rejected, Winner! Now I'm working on a collection of essays about belonging and I attribute part of my success in creative nonfiction to the fact that I was able to incorporate techniques of fiction that I learned from Jacqui.

Working with Jacqui laid the foundation for a professional career in writing that mattered to me. She gave me the confidence to keep going, to take writing risks, to put my honest voice on the page. She still does.

How can someone else possibly impart a belief in oneself as a writer? I have no idea. You'll have to ask Jacqui.
Michael MacMahon
Author of Back to the Black: How to become debt-free and stay that way
Jacqui has acted as a mentor for the self-publishing and marketing of my first book. She has far exceeded my expectations. Whenever I look at Jacqui's website, or read her newsletters, I wonder how on earth she has time to fit everything in. However, when you have a coaching or mentoring session with Jacqui you get the impression that yours is the only project she's working on, such is the quality of her focus. Her follow-ups in between sessions by means of regular e-mails, chasing connections and weblinks and coming up with new ideas, are a real bonus and totally admirable. I therefore recommend Jacqui without hesitation to any writer seeking to complete and publish a book; whether print or ebook or both; whether you want to self-publish, as I did, or chase a mainstream publisher, she'll be an invaluable partner.
Caroline Doherty de Novoa
Author of Dancing with Statues
I came to Jacqui with an early draft of my first novel. Her feedback was detailed, constructive and well thought out. She was able to point out and explain to me exactly what was and wasn't working. I had previously taken a few writing courses and read lots of books on creative writing. However, I learned more from studying Jacqui's feedback on my work than any course. Her comments not only improved that particular novel but they also made me a better writer in general.