At Elmley Nature Reserve – a Sisterhood Retreat
with Author and Founder of The Writing Coach, Jacqui Lofthouse
March 8th – 11th 2024
Are you longing to reconnect with your identity as a writer? Would you love to give yourself space to write, in the company of other women – to develop your ideas and deepen your craft?
Join us at the stunning Elmley Nature Reserve for a Writing Retreat to remember – 3,300 acres of wonderful wilderness and breath-taking beauty on an island in North Kent, 40 miles from London.
"Our long weekend at Elmley – beginning mid-afternoon on Friday – is an opportunity to fully recharge and refocus. Each morning, there will be a two hour writing class with Jacqui Lofthouse. The afternoons are yours – to write, to spend time in nature, to dream… The long weekend is also an opportunity to deepen your writing community in this beautiful environment."
Our Venue
Our main centre will be the beautiful Elmley Cottage. We also have access to the Swale Studio as a quiet writing space.
Elmley cottage is a uniquely beautiful property. A cool coastal space – with huge windows on three sides of its open plan downstairs – it is a particularly inspiring and relaxing setting.
Enjoy the large open plan kitchen, living and dining room. The central gas fire provides a warm heart to the space, whilst the windows to the marsh on three sides allow the views and call of birds to take centre stage. Elmley has huge skies, miles of wilderness and incredible wildlife all around. We believe you will feel immediately at home in this cosy and welcoming cottage.
The focus of this retreat is reconnection with your work. Individual desks are not provided, but we plan to have designated afternoon quiet hours in Elmley Cottage and the Swale Studio, with some individual tables, tables to share and soft armchairs for journalling. We hope the weather will be fine and you will be able to write out-of-doors too.
You have the option of staying in Elmley Cottage or in a Shepherd's hut with direct views onto the nature reserve.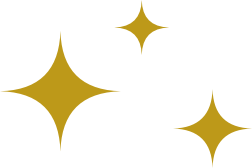 Our Classes – Voice, Structure and Artistry in Writing
This is a women-only retreat, designed to enable you to rediscover your writerly identity and to reconnect with your writing .
On the first evening, we will have a delicious first dinner together and get to know one another and find out more about each other's writing projects.
Over the course of two full mornings of classes taught by Founder of The Writing Coach, Jacqui Lofthouse, you will have an opportunity to:
Develop your personal Voice – enabling you to understand your uniqueness as a writer
Unravel aspects of your current writing project, so that the path ahead on your project is clear. Get clarity on the Structure that you need in your work.
Consider short extracts from the work of other writers and complete writing exercises in response to your learning.
Examine the idea of Artistry and what it means to you. Plan your year ahead so that even when everyday life calls once again, you remain true to your writing muse.
Other Activities:
Afternoons are for writing primarily, but also for reading, peaceful reflection and time in nature. There will be an opportunity to have one-to-one conversations about your work with Jacqui during the course of your stay.
We will gather before dinner to share our afternoon insights and discuss our work. Jacqueline Smith, our Head of Client Services will also be present to make introductions, keep an eye on practical matters and ensure a warm welcome for all. There will be an opportunity to read short extracts from our work aloud, both during the classes and at dinner on the final night.

In addition, on one of the late afternoons, we will have an optional Nature Safari on the reserve – a private tour with the Reserve Manager. There is also an option to go wild-swimming from Elmley's private beach or swimming pond. Jacqueline Smith is a keen wild swimmer and will host this.
I still remember the day I signed up with Jacqui at the Writing Coach. We had a brief chat on the phone and I chose the year long mentorship package. In many ways it was a life-changing decision, I hadn't written a story before. I completed my memoir under Jacqui's supervision and now have a publisher for that book. The whole process gave me the validation that I am a writer and now have the confidence to take on new challenges like writing articles for my local paper and looking to complete my next book.
Rooms & Retreat Investment
Prices below are per person exclusive of travel costs. Bookings are on a first come first served basis and are subject to our booking terms & conditions.
Luxury Twin Room with ensuite within Elmley Cottage

– £995 inc VAT – per guest
Two places available in this room. A luxurious room for two guests sharing with two twin beds. This room has a beautiful ensuite bathroom and the best view across the nature reserve.
Do let us know if you wish to be connected with another writer to potentially share, prior to booking.
A deposit of £450 is required to secure your booking
Double Room for one within Elmley Cottage

SOLD OUT
Two rooms. A beautiful room for single occupancy for a guest wanting a little more space and privacy. Shared bathroom.
A deposit of £450 is required to secure your booking (£382.50 using the code)
Shared Twin Room within Elmley Cottage
ONLY TWO PLACES REMAINING
– £895 inc VAT – per guest
Two rooms (four places) available.
A luxurious room for two guests sharing with two twin beds. The ideal room for two guests to share. Shared bathroom.
Do let us know if you wish to be connected with another writer to potentially share, prior to booking.
A deposit of £450 is required to secure your booking
Elmley Shepherd's Hut – an idyll for nature lovers
– £1350 inc VAT –
Two Shepherd's Huts available – Damson and Martha's Hut
Single occupancy. For something completely different, why not stay in one of the reserve's traditional Shepherd's huts? Wake up to unspoilt views across Elmley Island in your personal beautifully designed hut. There is a full-sized double bed, wood-burning stove and ensuite bathroom.
The shepherds huts and cabins are strung along a low ridge for maximum big sky views across salt marshes and water courses. Damson comes with an outdoor bath as well as ensuite shower bathroom. Martha's Hut has side glazing to maximise the views. Both have private outdoor seating and a firepit.
A deposit of £450 is required to secure your booking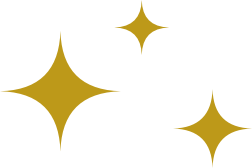 Views of the Shepherd's Huts
What's Included?
Your stay includes:
Three nights' accommodation at the stunning Elmley Nature Reserve – 3,300 acres of wonderful wilderness and breath-taking beauty on an island in North Kent, 40 miles from London. It is one of the most important UK sites for breeding wading birds, but also renowned for raptors, owls and hares, as well as rare bees, dragonflies and flora.
Delicious and nourishing healthy meals – breakfast, lunch and dinner prepared by our own retreat chef using locally sourced and seasonal ingredients. Our food will be vegetarian but if you require vegan options or have any other dietary requirements we will be happy to accommodate you.
A 'night-cap' on our first night together. All other alcoholic drinks are available for you to purchase from Elmley and we will set up a tab. On a fine evening, we will also gather around the fire-pit (with blankets on hand) to toast marshmallows…
All writing tuition with Founder of The Writing Coach Jacqui Lofthouse and access to Jacqui to discuss your writing work and career over the course of the weekend.
Our Head of Client Services Jacqueline Smith is also available at the Retreat to ensure that everything goes smoothly during your stay.
Our Food:
Food and drink is always important and even more so for intimate gatherings like this one.
The food at Elmley is always vegetarian, locally sourced and seasonally inspired – we're lucky to be based in the Garden of England, surrounded by incredible local producers. Meals will be full of flavour and presented beautifully.
All breakfasts, lunches, dinners and snacks are all included in the price of your stay.
Our menu is yet to be finalised but a Sample Menu might include:
For Supper:
Wild Mushroom & Lentils
Pip Cider & Mustard, Sweet Potato, Spring Greens
Spring Vegetables, Cranberry & Apricot Bake
Sunflower and Pumpkin Seed Oaty Top, Sauteed New Potatoes, Tenderstem Broccoli
Dessert:
Rhubarb and Ginger Fool
OR
Coconut Rice Pudding
Refreshments each day will include:
Selection of Teas and Cafetiere Coffee
Fresh Fruit
Fruit Granola Bars
Toasted Coconut & Dark Chocolate Oat Tray Bake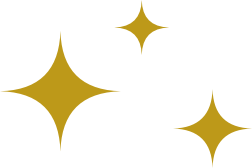 We cannot wait to welcome you at our Sisterhood Retreat at Elmley…
Do join us for this unique opportunity to connect with your writing and your writing community in March 2024…
A chance to take time out from your everyday life, develop your skills as a writer and perhaps make writing friends for life...