Lately I feel as if I'm living in a hall of mirrors. All around me are reflections of my own imaginings – layer upon layer of slightly distorted repetitions – and I'm still trying very hard to get my head around it. [tweet_dis inject="Reflections on @PeoplesBkPrize #TPBP"]The thing is: my life is imitating my art – in a very peculiar way.[/tweet_dis]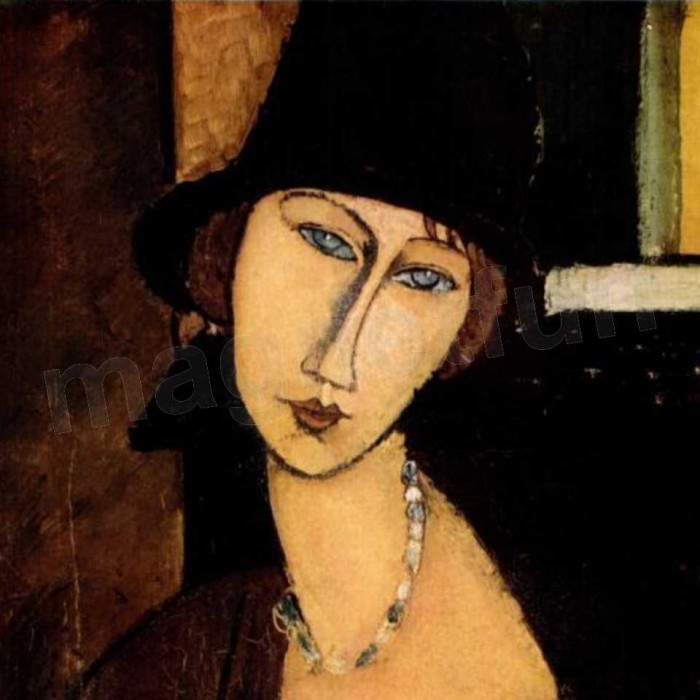 On Tuesday 23rd May, I'll be heading to Stationer's Hall, London as a finalist in the Fiction category of The People's Book Prize for my novel The Modigliani Girl .
A satire about the vagaries of the literary world
But here's the thing: the novel is a satire about the vagaries of the literary world. The heroine of the novel is writing a novel called The Modigliani Girl and she takes part in a televised literary competition. The prize in the novel is awarded solely on the basis of viewer votes. So here I am, about to take part in a mainstream literary competition The People's Book Prize (last year it was filmed for Sky News) where, wait for it, the prize is awarded solely on the basis of public votes (readers have until Sunday 21st May to vote here.)
As I head to Stationer's Hall for The People's Book Prize ceremony on Tuesday evening, I'll doubtless be wearing a rather posh frock. Here's how such a prize-giving scene is imagined in my novel:
I must smile, only smile, get through it. Make sense of it later. Nobody out there can see quite how much I despise myself for being here. You've sold out, Anna Bright. Very soon you'll be a public commodity with the artistic integrity of an ant. I can see the VT running, on the other side of the podium revealing highlights of the show to come. It's showing all the usual images of me, at the many parties I've recently attended, leaning towards various publishing types, apparently engrossed in conversation. Again that sound: applause. But for what? How many of those who logged onto the website actually got past the pictures, soundbites and logos plastered everywhere and actually read our work? I think they are just voting for the dresses.
The heart of the story
I urge you, of course, not to vote only for the frock (I haven't bought it yet, that's tomorrow's job). I hope, if you've read and enjoyed the novel, you will know how it explores the contrast between genuine artistic intent and the modern world of self-improvement, self-marketing and mainstream publishing.  [tweet_dis inject="Reflections on @PeoplesBkPrize #TPBP"]At the heart of the book is the story of Modigliani's muse[/tweet_dis] and mother of his child, Jeanne Hébuterne. Hébuterne, aged 21 and pregnant with Modigliani's child, committed suicide after his death by jumping from a high window.
Here's an extract from the novel where Anna imagines Hébuterne's reaction to her appearance in the literary competition.
This is it, Anna Bright. Sadly I don't believe my own PR. It's your time. What does it matter how you got here and what you feel inside? When you put on that dress, you can do exactly what she says: walk onto the stage and work the audience. You can become Fahy and Brown's next big thing.

But even as I say these words, I am thinking of a girl standing before a high window in Paris. I can't get her out of my mind. She has lost the only thing that matters to her and she is gazing down at the pavement far beneath, wondering if she will do it, whether the act she is about to commit is one of bravery or one of cowardice. And what would she make of me, that girl? You ar a liar and a thief.
[promo]
Vote for The Modigliani Girl
Open until Sunday 21st May
[button url="http://www.peoplesbookprize.com/finalist.php" text="Vote"]
[/promo]
Beryl Bainbridge in the mirror: Founding Patron
One of the things that I love about The People's Book Prize is the fact that the Founding Patron was Beryl Bainbridge. A long time ago, when my novel Bluethroat Morning was published, I was invited to speak on stage with Beryl Bainbridge at a reading for Amnesty International. I met Ms Bainbridge in the cafe beforehand and of course, as a young writer, I was so in awe of her, but [tweet_dis inject="on Beryl Bainbridge @PeoplesBkPrize #TPBP"]she put me at my ease and we shared a cigarette[/tweet_dis]. On stage, I read an extract from my novel and afterwards, Beryl whispered in my ear 'very good'. I have never forgotten that early encouragement and that incident appears in fictionalised form in The Modigliani Girl. 
James Loftus and Jacqui Lofthouse – reflection on the coaching world
I'm a great fan of Paul Auster and a couple of the things I admire about his books are his insistence on the power of coincidence and also the self-referential nature of his work. So it was that with a nod to Auster (who uses his own name in his fiction) I created James Loftus, the slippery literary guru of my novel. At the time when I wrote The Modigliani Girl, I was struggling with the idea of myself as a coach and feared the idea of the persona created by this very website, the idea that I might be setting myself up as some kind of guru – the last thing I would ever want. So what did I do?[tweet_dis inject="Reflections on @PeoplesBkPrize #TPBP"] I sent myself up in the persona of the ghastly Loftus[/tweet_dis] – a man whose only artistic creation is a book about how to write called How to be a Literary Genius, a man who runs writing retreats in Greece solely for profit, a trickster and a fraud. Perhaps it was only by creating Loftus that I was able to declare to myself what I never wanted to become.
The People's Book Prize
So how do I feel now that I am asking readers of my novel to vote for The Modigliani Girl? Now that I face the mirror and it reflects my own world back at me? Does my reflection mock me? Do I feel as my heroine Anna Bright did? I was discussing the prize with writer friends this week and one of them said 'all prizes are like this; the winners are chosen by others; any judging process is fraught with difficulty.' And I remember too that my heroine Anna Bright is full of ambiguity about the process. I take part, as she does, because in the end, I want people to read my books, I want to say something about the literary world, I want to write about the nature of art – and I want to entertain the reader and make people laugh.
So what better prize, in the end, than The People's Book Prize. Yes, there is irony here in the layers of repetitions, in the way [tweet_dis inject="Life imitating art in @PeoplesBkPrize #TPBP"]I prefigured this in the competition in my novel The Lit Factor[/tweet_dis]. But I remember too the spirit in which the prize was founded and Beryl Bainbridge's words at the launch of the prize:
Something like this, this idea – which is absolutely amazing – once it takes off, it will be of enormous importance to writers. I look forward to the time when we mention this particular prize as the greatest – and look back – and remember I was at the meeting at the London Book Fair and think where it has gone! So I wish it tremendously good luck.
You can read more about the evolution of The Modigliani Girl in my post about writing the novel here.
Good luck to all the shortlisted writers, especially my fellow Blackbird author S E Lynes with Valentina. We will be supporting one another on the night. What matters, in the end, is always the work itself.
[promo]
Vote for The Modigliani Girl
Open until Sunday 21st May
[button url="http://www.peoplesbookprize.com/finalist.php" text="Vote"]
[/promo]