An intensive mentoring programme to be taken over a full year
This is our premium coaching service, aimed at a few select clients who are seeking immersion in their writing work: a year of writing, fully supported by an experienced coach who is dedicated to your success as a writer. If you are looking to make deep changes in your writing life, this is the programme for you. This service is available with our Founder Jacqui Lofthouse and also with members of our team.
Celebration Weekend Special – Celebrating 25 years of Coaching Writers! 
This offer is now closed. However, if you have been in email contact with Jacqui Lofthouse about the offer, you are still eligible for the reduced price programme and/or bonuses with the team – and your work with us will be confirmed by email this week.
What is the Ultimate Literary Coaching Programme?
This is an intensive coaching and literary consultancy programme for those who are serious about making big leaps in their writing life and taking their writing work to a new level. You will work closely with me – or, if you choose, a member of my team – by Zoom/Skype or phone. To familiarise yourself with how we work, please read the Coaching and Mentoring page of the website.  The Ultimate programme also includes a strong element of literary consultancy work and represents the best investment you can make in your writing career.
The Ultimate Literary Coaching Programme includes:
Twelve individual coaching sessions with me, Jacqui Lofthouse or a member of my team, over twelve months. These hours may be taken by Zoom, Skype or phone.
Reading and annotation of up to 80,000 words of your work-in-progress over the twelve months (this is a response to the work and not a full edit, though short passages may be fully edited).
Coaching includes work on productivity, confidence and career management as well as direct advice on agent/publisher submissions and all aspects of the writing life.
Intensive email support between coaching sessions as required. (This is for general support, not further editing work)
Permanent access to our Facebook group for clients only.

Who should consider the Ultimate Literary Coaching Programme?
The Ultimate Programme is aimed at clients who want to make a huge leap in their writing life over the next nine to twelve months.  You must be ready to make a real breakthrough in your writing life with a coach who is experienced, supportive and deeply knowledgeable.  Our coaching can address many areas of your life and your writing, including inspiration, motivation, writer's block, time management, working methods, marketing including blogging and social media, submissions and publishing.  My aim is to help you to find the focus and passion that you need to become a truly committed writer who is confident, productive and business-savvy.  As an Ultimate Client, you will be one of my VIPs. Together we will open up your awareness of what is possible for you as an individual and as a writer. I also offer firm constructive criticism about your work in progress, to ensure that your development as a writer is truly fast-tracked.
Do you work with Published writers?
Absolutely. Many of my clients are already published authors. Professional career development is an essential part of the Ultimate Coaching Programme and I specialise in working with writers who are already at an advanced stage.
Examples of writers I have coached or advised on their writing work include:
A Booker prize judge and bestselling novelist
Academics teaching at the Universities of Cambridge and Bristol
Many MA Creative Writing graduates
Published authors, mid-way through a two-book deal
Successful playwrights transitioning into writing fiction
PhD students needing help to write their theses
I am available to work with writers who take their work seriously and have been writing for some time. You do not have to be a published author. 
Fee:
All prices are fully inclusive of VAT. Fees in dollars are updated regularly, but please check current exchange rates for the exact figures.
Please note that whilst you can reserve a place on this programme by booking now, it is vital that my clients are a good 'match' with me/my team and once payment is received, I will set up a preliminary call with you to ensure that we both feel fully happy in the coaching relationship and that you get the mentor who is right for you.
Fees with Jacqui
The fee for this service with Jacqui is £5950 (approx. $7965) when paid in full in advance.
OR £6495 (approx. $8695)  via one advance instalment of £3250 (approx. $4350)  followed by eleven monthly payments of £295 (approx. $395).
Fees with our Team 
The fee for this service with
one of our team
is
£3150 (approx. $4217)
when paid in full in advance.
OR £3350 (approx. $4485) via one advance instalment of £1150 (approx. $1537)  followed by eleven monthly payments of £200 (approx.$268).
Please note that all of our coaching services are offered according to the Terms of Service outlined on our website here. 
If you are interested in the programme or have any questions, please
contact me directly
to arrange a time to speak. Please note that if you put payment through prior to speaking, I will contact you personally within 24 hours of receiving your payment, to arrange a time for an initial conversation.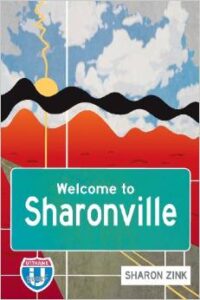 Literary experts told me the book was "midlist," too quirky, would not be my "breakout" novel, but Jacqui's and others' faith kept me submitting, kept me somehow believing, despite all the outright rejections which hurt like a potato peeler thrust into the gut. This is why I call Jacqui, "Yoda," – even though she is way better looking and has much more fluent grasp of grammar! – and why she utterly deserves that name. In the end, though, after working with Jacqui, I started getting more and more near misses with agents and major literary competitions which I told myself meant I was getting nearer – and, as it turns out, for once, I was right. One day on Facebook, I stumbled on Unthank Books and really loved their unconventional and distinctly literary approach to publishing – and, luckily, when I sent them Welcome to Sharonville, they liked what I did too. – Dr. Sharon Zink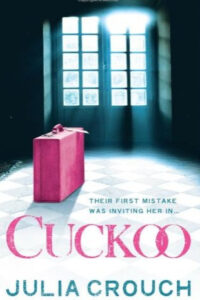 I had a dozen short stories, two novels in rough draft, and an unfinished screenplay. I was writing in my spare time – I was a full time website designer and have three children. I had no idea what writing project to concentrate on, and had completely stalled. A friend recommended Jacqui and, over six months, she gave me the confidence to take the big step of committing a whole year to one project. She also provided excellent literary feedback, helping me turn my first chapters into little diamonds. Now, my first novel Cuckoo – the one Jacqui helped me with – has been published by Headline. I am about to hand my editor my second. I have one of the best agents in the country, have sold Italian, French, German and Dutch rights and I write full time. I can say unequivocally that if I hadn't contacted Jacqui I would still be battling with html. These days the only website I look after is my own!"

Julia Crouch, author of Cuckoo has since gone on to have three further novels published.

You can read more testimonials on Jacqui's work here.
I am looking forward to meeting my September 2022 Ultimate Clients and working with them to help them reach their writing goals. I am a long-established literary coach who specialises in working with serious writers. I am a published literary novelist (Penguin and Bloomsbury) with experience of digital publishing. I have an MA in Creative Writing (UEA) and am a fully trained coach (CoachU) and teacher (PGCE Institute of Education). I would love to be your mentor and to support you as you develop as a writer and a creative individual.
Set up a Conversation