Jacqui Lofthouse has written for many publications including The Literary Review, The Good Book Guide and The New Writer magazine. She has been profiled by The Independent newspaper and her work has been reviewed in The Times, The Guardian and The Sun amongst other publications.
Videos:
Jacqui appears at The Content Lab at The Shard – July 2017
Jacqui Lofthouse interviews Dr. Sharon Zink – June 2014
Essays and Journalism
The Art of Dialogue published in The New Writer magazine, April 2014
Finding the Voice and Finding a Structure published in The New Writer magazine, January 2014.
Articles, Reviews & Clips relating to Writing Coach founder Jacqui Lofthouse
Review of The Modigliani Girl on BigAl's Books and Pals
Louise Doughty and Jacqui Lofthouse: Tortoises rather than Hares on Something Rhymed website.
Review of How To Be A Literary Genius (original edition of The Modigliani Girl) on the Hello Magazine blog, April 2014
Review of Bluethroat Morning on the Tales from the Reading Room blog.
Just Watts the Doctor Ordered – Jacqui interviewed in Edinburgh Evening News about Dr. James Graham, subject of her 1995 novel The Temple of Hymen
On meeting Jacqui Lofthouse – Deepak Anappara writes about the experience of having her work critiqued by Jacqui.
A Big Fat Yes – Sharon Zink describes her journey to publication.
Ten top tips for getting started on your novel by Jacqui Lofthouse on The Asian Writer site.
Recently uploaded Archive material:
More archive material to follow soon… Click on the articles to read them in higher resolution format.
Interview with Jacqui Lofthouse in The Independent newspaper – 15th July 2000
Writer, Heal Thyself: on the autobiographical in fiction in The Good Book Guide – May 2000
Class Act: Celebrating 25 Years of the MA in Creative Writing at UEA – 1995. Jacqui is centre, in black.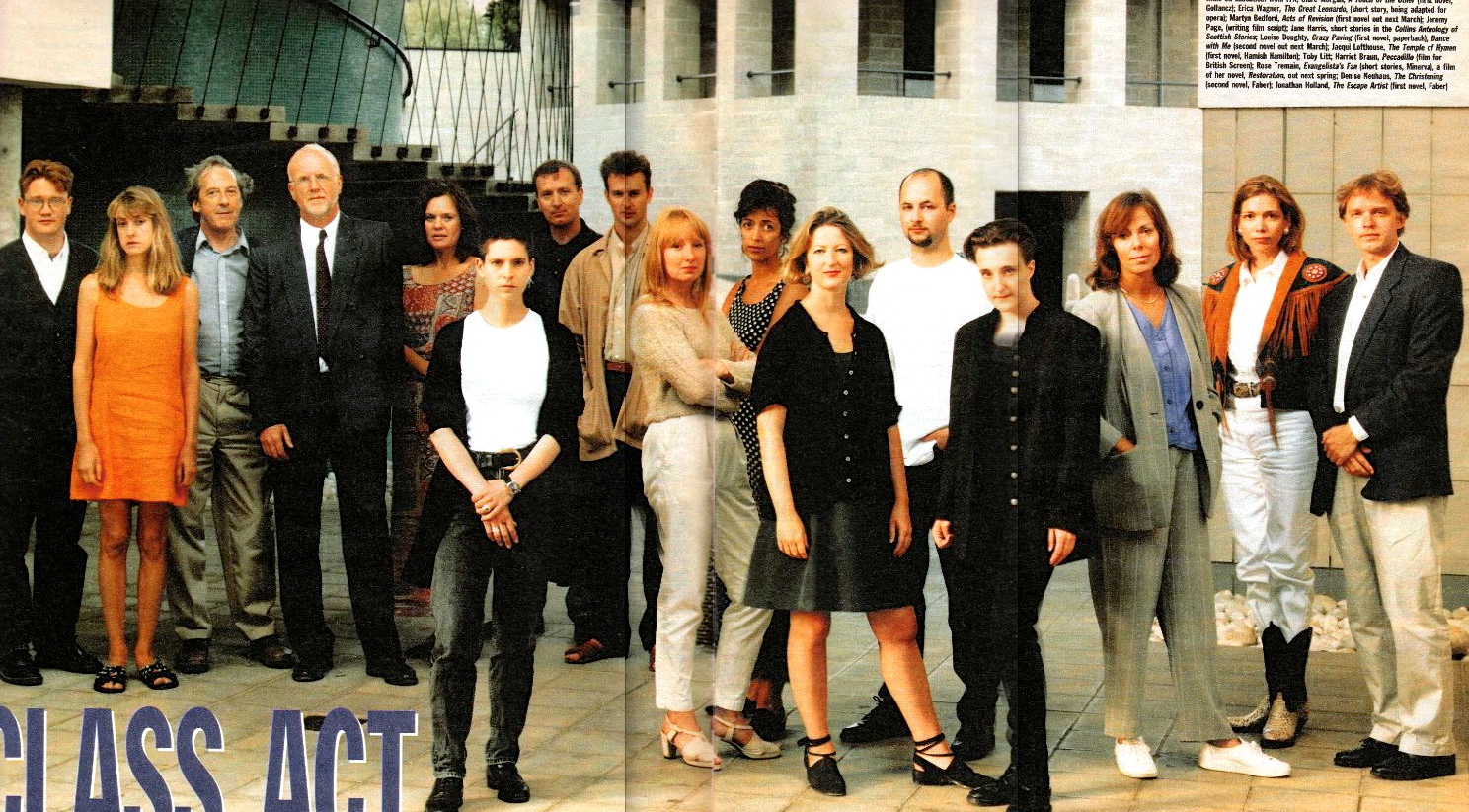 Read more
Find out about novels by Jacqui Lofthouse
or