Jacqui Lofthouse is a Novelist and founder of The Writing Coach, the leading coaching-focused organisation for writers in the UK.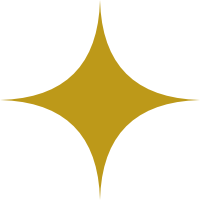 In 1995, she was nominated for the Booker Prize by Hamish Hamilton for her novel The Temple of Hymen which was optioned for film production. Her subsequent novels include the Bluethroat Morning and The Modigliani Girl. Bluethroat Morning sold over 100,000 copies and was published in five languages.
Jacqui's parents came to Basildon New Town in the sixties from Sunderland. At Basildon Youth Theatre, she was cast for a touring theatre production in India ­– as Sheila in JB Priestley's An Inspector Calls. She studied Drama and English at the University of Bristol and began her career in radio production and media training.
In 1992, Jacqui took her MA in Creative Writing at University of East Anglia, under Sir Malcolm Bradbury and Rose Tremain. She has been profiled in The Independent and her novels have been widely reviewed in the national press including The Guardian, The Telegraph, The Times, The Sun, The Literary Review and Time Out. Her novels have been praised by writers including Tracy Chevalier, Louis de Bernières, Louise Doughty, John Mortimer, and Jonathan Coe.
Jacqui has taught creative writing in a broad range of environments from City University to Feltham Young Offenders Institution. She has also taught English and Drama in London secondary schools.
She founded The Writing Coach in 2005 and has mentored hundreds of writers from the germ of an idea to publication. Jacqui believes in the transformative power of writing and literature and is motivated to support her clients to make a unique contribution to the world through their published work.
Jacqui lives in London with her husband, the cartoonist and graphic facilitator David Lewis. They have two grown children. She is currently studying part-time at the Royal Drawing School and has recently completed her sixth novel.

Jacqui is interviewed on the Dawn Quest podcast about The Literary Community:
Jacqui leads a workshop on at The Shard, London on 'Character for Brands and Bots'
Jacqui Lofthouse interviews the author Sharon Zink at her launch party for 'Welcome to Sharonville'
Speaking
Jacqui inspires creative audiences and is available for media appearances and interviews.
She writes:
Having taught creative writing in a wide range of settings from European retreats to Feltham Young Offenders Institution, I am perfectly positioned to tailor my presentation to your audience's needs.
Keynote, Interview and Article Topics
Uncovering your story and why your voice matters
Overcoming the fear of the blank page and getting your story down
How to harness the creative process and gain confidence in your ability to write
Transforming your well-being through creative writing
How powerful stories can enhance your communication and visibility
How to make a deep impact on the world via your writing work
Jacqui's impact:
Jacqui has advised a Booker prize judge, a bestselling novelist, an international prize-winning author and major broadsheet newspaper columnists.
Her work has been featured widely in the national press including: The Independent, The Guardian, The Times, The Daily Mail and The Sun.
Her novel 'Bluethroat Morning' sold 100,000 copies and was translated into four languages. 'The Temple of Hymen' was nominated by Penguin for The Booker Prize and optioned for film production.
Her clients also include academics teaching at the Universities of Cambridge and Bristol, PhD students, many MA Creative Writing graduates, published authors, mid-way through a two-book deal and successful playwrights transitioning into writing fiction.
As a former actor, radio producer and media trainer, she is confident and fluent in radio and tv interviews.
Articles, Reviews & Clips relating to Writing Coach founder Jacqui Lofthouse
Jacqui featured in 'The I' in '40 ways to bring more fun into your life'
Louise Doughty and Jacqui Lofthouse: Tortoises rather than Hares on Something Rhymed website.
Review of The Modigliani Girl on BigAl's Books and Pals
Review of How To Be A Literary Genius (original edition of The Modigliani Girl) on the Hello Magazine blog, April 2014
Review of Bluethroat Morning on the Tales from the Reading Room blog.
Just Watts the Doctor Ordered – Jacqui interviewed in Edinburgh Evening News about Dr. James Graham, subject of her 1995 novel The Temple of Hymen
On meeting Jacqui Lofthouse – Deepak Anappara writes about the experience of having her work critiqued by Jacqui.
A Big Fat Yes – Sharon Zink describes her journey to publication.
Ten top tips for getting started on your novel by Jacqui Lofthouse on The Asian Writer site.
For more information, please contact us