Our poetry coaches, Heidi Williamson and Julia Webb are ideally placed to guide you, whether you are a beginner to poetry writing or a published poet seeking career development and help with your latest collection. They can support you with feedback on the work, but also offer coaching on the broader aspects of the writing life.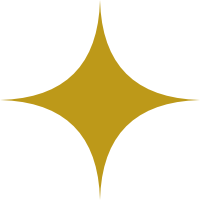 Heidi Williamson writes:
"Poets like to write 'into' what they're working on, but starting each new poem can be difficult. Having an aim, a deadline, and an experienced reader can be a great boost to poets at all stages, especially in the ongoing atmosphere of creative discussion that the coaching and mentoring fosters."
Our Unique Offering:
We offer a tailored version of our 'Full Mentor' programme for poets and have designed a version of the programme specifically to suit the needs of those writing poetry.
This programme includes reading and full annotation of up to 20 pages of poetry. This can be submitted at the beginning or at any time during the coaching period for the three-month package. Our six month and one-year programmes include feedback on up to four extra poems a month, in addition to the initial 20 pages.
Your coach will make notes, consider your work, and give you in-depth editorial feedback during your calls. They will also return your manuscript with detailed notes. Coaching and mentoring is conducted by telephone or Zoom and includes ongoing email support between sessions. After each coaching session, you are invited to submit a Review Form to confirm your action plan.
In the one-year programme, we also build in a unique extra layer of work, not included in our other coaching programmes: an opportunity to resubmit the reworked 20 pages at the end of the process for further editorial feedback – all for the same price.
Our coaching can also address many areas of your life and your writing, including inspiration, motivation, writer's block, productivity, time management, working methods, self-marketing, confidence, submissions and publishing.
About Heidi Williamson:
Having been coached or mentored at key stages in her writing life, Heidi understands the enriching experience and significance of both. Her latest poetry collection, The Print Museum (Bloodaxe, 2016), won the 2016 East Anglian Book Award for Poetry and the Book by the Cover Award 2016. Her first, Electric Shadow (Bloodaxe, 2011), was a Poetry Book Society Recommendation and shortlisted for the Seamus Heaney Centre Prize for Poetry.
Her work has appeared in journals across the UK, America and Australia and she has been translated into Polish, German, and Turkish. In 2008 and 2009 she was Writer-in-Residence for the London Science Museum's Dana Centre. From 2011 to 2014 she was Poet-in-Residence at the John Jarrold Printing Museum.
Heidi studied poetry and prose at UEA. She qualified as a Writing Coach through the National Association of Writers in Education and the Arvon Foundation, and is a professional member of the Association of Coaching (AMAC), specialising in Writing Coaching.
Her playful experiments with form uncover the mechanics at work behind language itself … documenting a contemporary world in which the very 'substance of a Tweet' is potentially radioactive – Poetry Book Society Spring Bulletin, 2016 on The Print Museum by Heidi Williamson.
About Julia Webb:
Julia Webb is a poet, creative writing tutor, artist and editor based in Norwich. She has two poetry collections published by Nine Arches Press: Bird Sisters (2016) and Threat (2019). In 2011 she won the Poetry Society's Stanza competition. Her poem "Sisters" was highly commended in the 2016 Forward Prize and in 2018 she won the Battered Moons poetry competition with her poem "We is in the bank". Her work has appeared in numerous journals and anthologies.
Julia has masses of poetry industry experience – she runs Norwich Stanza group, works for Gatehouse Press and Café Writers, and is a poetry editor for Lighthouse (a journal for new writing). She has a first class honours degree in Creative Writing from Norwich University College of the Arts and an MA (poetry) from the University of East Anglia. She teaches creative writing, mentors poets and runs online poetry courses. She also writes poetry book reviews for Under the Radar.
Julia believes in the value of mentoring and has had mentoring herself at key points in her writing career, which she found invaluable. She believes it is never too late to start writing.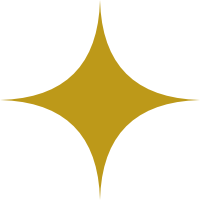 Our coaching programmes include the opportunity for feedback on collections of work. We offer the opportunity to look at a larger volume of poetry than usual and this means that you can focus on building a body of work with the support of our coach/mentor.
All of our programmes include:
Editorial feedback on a single batch of up to 20 pages of poetry (may be written over the 3 month period for the three month programme)
One one-hour coaching session per month, taken by telephone or Zoom
Email support between sessions
Membership of The Writing Coach clients-only Facebook group
A six month programme includes:
All of the above plus:
Your 20 poems read upfront prior to our first call
Editorial feedback on 4 additional poems a month
Additional half hour per month for editorial feedback discussions
This equates to reading and annotation of around 44 pages of poetry
A twelve month programme includes:
All of the above, plus:
The opportunity to resubmit 20 pages for editorial feedback at the end of the mentoring period
This equates to reading and annotation of around 88 pages of poetry
All our prices are fully inclusive of VAT.
Three Month Programme
Six Month Programme
Twelve Month Programme

If you are interested in the programme or have any questions, please contact us to arrange a time to speak to Jacqui Lofthouse, Heidi Williamson or Julia Webb. We are very happy to speak with you to explain what the programme entails and to find out whether we are a good 'match' with you.