Whether you are looking to finish your first novel or memoir, to develop as a non-fiction author, write a play or get articles published in the press, we can help. We specialise in career development for those who wish to complete their projects, develop professional habits and find publishers for their work.
Established in 2003, we were the first UK-based organisation to take a holistic, coaching-based approach for writers. We offer coaching and mentoring for writers at all stages of their writing journeys, from beginners to established, published professionals. Our aim is to transform the way an individual writer approaches their work so that they make substantial and rewarding progress during our time together.
Our Core Mentoring Services
The Writing Life is a coaching-only programme. It is suitable for those seeking clarity, focus and confidence in their creative work. We love to work with writers seeking devotion to their craft and confidence in their work. Two calls a month. This is life coaching, tailored to the needs of writers.
The Full Mentor combines mentoring and feedback on your manuscript-in-progress and is suitable for writers in all genres who are ready to take their work to the next level. If you'd like a combination of ongoing manuscript appraisal and monthly conversations with your coach, The Full Mentor Programme is perfect for you.
Our premium coaching service, for those seeking immersion in their writing work: a year of writing, fully supported by an experienced coach who is dedicated to your success as a writer. If you are looking to make deep changes in your writing life, this is the programme for you. This programme includes membership of The Literary Community.
How we work
We support writers through regular feedback as well as by providing a space for an ongoing dialogue about your writing life. We deliver detailed feedback on your work on a monthly basis, so that you are fully supported throughout the process. We coach internationally by Zoom or phone. All coaching includes email support between sessions.
Our Founder, Jacqui Lofthouse writes:
Coaching and Mentoring is the core of our work at The Writing Coach. For nearly thirty years, I have worked with writers at all levels, helping them to take their writing work seriously. Now, together with my team, I support writers as they develop writing lives that are engaging, sustainable and productive. We take your writing life seriously and work with you to enable you to create the discipline, the routine, and the passion that will be the foundation of your creative practice. In addition we offer feedback on your writing work and regular accountability.
Areas of Focus:
It is important to us that our work together enables you to become more confident and professional in your writing. Every client is unique and we tailor our approach depending on your needs. My carefully selected team of coaches and consultants are available to work with you on all genres of writing including fiction, memoir, poetry, playwriting, scriptwriting, journalism and non-fiction.
We work with writers on all aspects of their writing lives, from feedback on the writing work to professional development. When you work with us, you will feel fully supported in the process of writing.
For one-off feedback on full manuscripts, take a look at our Manuscript Appraisal service.
Here are a few examples of the areas where we can help as part of an ongoing coaching/mentoring programme:
Regular annotation and feedback on your writing
Keeping you accountable to your writing work
Discussion about all aspects of craft including voice, plot/structure and genre
Understanding creative blocks and the creative process
Confidence in your work
Inspiration and motivation
Prioritisation of projects – productivity and time management
The route to completion of your work
Work on book proposals and help with pitching your work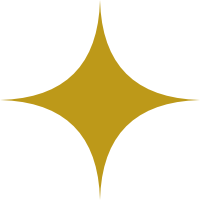 Working with Jacqui can also include:
Life-coaching for writers and creative artists
Professional career development for beginners and established writers
Business and marketing skills including web and social media
In addition, we offer a Submissions Service – available only to our ongoing clients who are ready for submission to agents and Publishers – you can read about this here.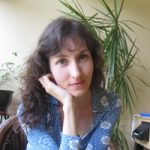 Finding Jacqui has been the best thing I've done in furthering my writing career – better by far than any course I've undertaken or any help I've received from agents and editors. Trying to make the transition from academic writing to commercial non-fiction is not easy, but thanks to Jacqui's insight and support, I finally feel like I might be ready to make it happen. For the first time, I know what I want to do and how I'm going to do it! What I've appreciated most of all has been her uncommon ability to put her finger on what needs to change, and to express it in a way that actually motivates me to rewrite. I've learned so much, and thoroughly enjoyed it, too. I'd recommend her to all the struggling, baffled and overwhelmed writers I know, if I didn't want to keep her all to myself…
Dr. Victoria Best
Our Approach to Coaching and Mentoring for writers:
Jacqui was the first professional writing coach in the UK. The Writing Coach was established in 2003 when 'life coaching' was in its infancy. She was initially a novelist and creative writing teacher and went on to train at CoachU USA. As a result, she developed a unique approach to coaching and mentoring for writers.
We combine the following approaches in our sessions with you:
Coaching: We give you the space you need to figure out the next steps in your writing life. We ask questions that challenge you to think clearly about your own creative practice.
Mentoring: We are generous in sharing our own experience. If you need advice, we will give it. We speak as industry professionals who can offer their expertise and an opinion on your work-in-progress.
Consultancy: We offer positive and constructive feedback on your writing work.
At The Writing Coach, we pride ourselves on 'the personal touch' and our nurturing approach. Today, Jacqui Lofthouse works closely with Jacqueline Smith – both based in the leafy borough of Richmond, London and we are also supported by Jacqui's PA Emma Coxon. You can read more about our business team here and our coaching team here.
Jacqui and Jacqueline meet weekly in local coffee bars close to Royal Bushy Park to discuss the progress of our individual clients and how we can best support our clients and reach our goal of cultivating an unparalleled community of writers who each recognize the significance of their distinctive voice and take pride in the power of their words.
We can't wait to get to know you better soon…