At The Writing Coach, we love to partner with organisations on writing-related projects. From charities to universities to corporates, we can tailor a programme or a project specifically to your needs.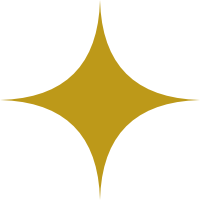 The power of words and good storytelling has never been more important for organisations. We are wordsmiths and we understand how the right language can impact audiences, win clients and help create meaningful relationships. We can enable your team to develop skills that will allow them to make a deeper impact with their writing.
Our Team:
Our Founder, Jacqui Lofthouse says:
I began my career in media training and radio production for Electric Airwaves. My role was to train business executives in how to deal with media interviews and also in public speaking. I worked with senior executives in companies including Haagen Dazs, Schweppes, Britvic and Redland Roof Tiles. I was also, subsequently, Head of UK Radio at the Central Office of Information, in charge of UK Radio campaigns for government departments.

Now, as a Novelist and Founder of The Writing Coach, I love to partner with organisations who need to use the power of great storytelling to get their message across to audiences.
At The Writing Coach, we can create trainings for your team that respond to your organisation's needs – whether that be in writing compelling stories and content that is appropriate to diverse audiences or becoming more confident in their thought processes and ability to get good words on the page. As well as technical writing skills, we can also teach your team how to manage the balance of creative flow and editing – to understand that good writing begins with good thinking and asking the right questions. We can also work on how to convey intelligent ideas that move beyond surface messages.
Delia Lloyd:
Delia Lloyd is a London-based communications expert with over 25 years of experience as a writer, editor and coach. Delia holds a PhD. in political science from Stanford University and has taught public policy and international development at MIT and The University of Chicago. During 2001-2, she was a Senior Development Adviser at the United States Treasury Department, where she was a Council on Foreign Relations International Affairs Fellow. Most recently, Delia was the Head of Policy and Research Insight at BBC Media Action, the BBC's International development charity, where she was in charge of commissioning, editing and disseminating policy and research outputs.
A seasoned journalist, Delia's reporting and commentaries have appeared in outlets including The New York Times, The Financial Times, The Washington Post and The BBC World Service. Her clients span the commercial, non-profit and higher education sectors, and include the BBC, London Business School, The London School of Economics, Oxford University, and the UNDP.
At The Writing Coach, Delia often works with business professionals who wish to develop their writing to the highest level. You can read her testimonials here.
Recent Projects:
The Susplace Project
Client: Wageningen University, the Netherlands
The Susplace Project, funded from the European Union's Horizon 2020 research and innovation programme, aimed to explore the what, why and how of Sustainable place-shaping.
We were tasked with the question: Can an academic research project be turned into a children's story?
Jacqui Lofthouse and Nikki Sheehan from The Writing Coach worked with six SUSPLACE fellows on this project – helping the academics translate their ideas into powerful stories that would appeal to a young audience. The result was Once upon the Future: Everyday Adventures that Change the World – an anthology of six stories, each sprinkled with humour and magical realism, and oriented around the theme of hope and action towards a more sustainable future. The book has now been translated into Spanish.
You can read more about the project here
Making the book took work. But we were all in it together, which made the work energising and rewarding. We've also had a wonderful editor, Jacqui Lofthouse from The Writing Coach, who together with Nikki Sheehan, guided us through (re-)writing the stories and finishing the book. They supported our project with a touching mix of professionalism, care and belief. Above all, we had each other, which made the creative process so much more joyful and the frustrations so much easier to handle, even the inevitable frustrations amongst each other.
Anastasia Papangelou
For The Content Lab:
Jacqui Lofthouse delivered a workshop aimed at Content Writers who wanted to learn more about designing 'Bots' for Brands. Content Lab is a monthly get together for writers, designers, product managers and anyone else interested in making products and problems easier to understand.
The workshop was delivered in the prestigious The Shard, London and focused on building character for Bots:
Jacqui created a workshop to teach using creative writing techniques to lend character to brands. The aim was to enable participants to find new ways of creating characters which might then be used to encourage readers and consumers to better identify with brands.
Jacqui says:
"I began the content creation workshop using the same creative writing exercises that I'd use with writers of fiction. We studied paintings to inspire us and worked with props and cue cards with suggested sensory details, such as particular smells or locations. We worked using free writing techniques, and those attending were able to enjoy creating in such an open-ended way. Later, we applied these techniques more specifically to characters that related to products, working in teams.
Each of the teams came up with characters that might help a reader/user identify with a brand. For example, one of the teams came up with a 'Farmer Bot' with a very particular voice and character to engage potential customers of an organic fruit and veg. delivery service. It was fabulous to witness how quickly they were able to use the techniques to invent really unique characters that helped us to understand the nature of the relevant product."
Our Visualiser – David Lewis Cartoons:
Jacqui is particularly proud to welcome illustrator David Lewis to The Writing Coach. Jacqui and David are a husband and wife team, collaborating creatively for the first time this year, both on this website and at our recent 'Getting Published Day'.
David drew the headers and the insert art for this website and you can read more about the images he created here (link to blog post which will be written prior to launch). You can also read about his contribution to our 'Getting Published Day' here (link to come).
David Lewis is a professional London-based Cartoonist, Live Illustrator and Caricaturist, with nearly thirty years of experience in the corporate sector. David's skills have been used at events ranging from the Shakespeare & Co. Literary Festival in Paris to conferences, workshops, and presentations for multi-national companies in Milan, Abu Dhabi, Detroit, and Stockholm.
David graduated from St. John's College, Oxford University with a First in English Literature in 1989. Since then, he has built up a broad portfolio of cartooning work, specialising in the business sector. You can read more about his work here (link to D's website About page).
This year, Jacqui and David are seeking further opportunities to work together with organisations who are looking to develop their teams' creativity. We would be happy to meet you to discuss collaborations.
Creative Future Writers' Awards:
We are delighted to be an official partner of the Creative Future Writers' Awards. The Awards are an annual development programme which celebrates talented, under-represented writers from a variety of backgrounds, who lack opportunities due to mental health issues, disability, health or social circumstance. Winners are chosen by a panel of industry experts and given the opportunity to develop their writing through mentoring, training, coaching and assessment. Prizes are awarded for short fiction and poetry and winning submissions are also published in an anthology, available as a hard copy and e-book.
We are delighted to offer two annual prizes for the Awards. For the past two years, we have mentored three winning writers.
It's always our absolute pleasure to work with Creative Future. We are proud of the work we do with the winners and this is one of the ways we continue to support under-represented writers.
Current Projects
Lindsay Hawdon on our team is currently working on a Ghost-writing project for a major US based charity. We're excited to see this work develop.
If you'd like to find out more about how we can support your team with their writing-related project, do contact us today. We look forward to being in touch…