Delia Lloyd is a London-based communications expert with over 25 years of experience as a writer, editor and coach. She brings together an unusual mix of rigorous, analytic thinking with an authentic, accessible voice. Her particular expertise is in non-fiction and academic writing, as well as blogging, journalism and editing.
Delia holds a PhD. in political science from Stanford University and has taught public policy and international development at MIT and The University of Chicago. During 2001-2, she was a Senior Development Adviser at the United States Treasury Department, where she was a Council on Foreign Relations International Affairs Fellow. Most recently, Delia was the Head of Policy and Research Insight at BBC Media Action, the BBC's International development charity, where she was in charge of commissioning, editing and disseminating policy and research outputs.
A seasoned journalist, Delia's reporting and commentaries have appeared in outlets including The New York Times, The Financial Times, The Washington Post and The BBC World Service. Her popular personal blog, RealDelia, explores the journey of adulthood, and she is a regular contributor to two websites exploring women's fulfilment as they age: Better After 50 and Sixty and Me.
In addition to her work as a writing coach, Delia has edited numerous policy briefings, research reports and blogs. Her clients span the commercial, non-profit and higher education sectors, and include the BBC, London Business School, The London School of Economics, Oxford University, and the UNDP.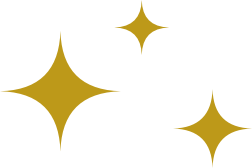 Testimonials
In 2019, my plan was simple: hire a writing coach to equip me with the necessary writing skills that I would need when applying for my Masters in Business Administration (MBA) in the year 2023. What started as a series of short stories covering my life and aspirations is slowly becoming a collection of short memoirs. Delia Lloyd is the real deal and she certainly lives up to her legendary professional profile. For anyone with a technical background that is looking to gain skills in creative writing, Delia is one of the best in the business. I have truly learned a lot from her and I am ecstatic she was recommended to me!

– Chiko Tembo, Civil and Structural Engineer / Future Philanthropist
Delia is a wonderful and warm coach – she worked to understand my writing, content and audience, before then creating a personalized programme of practical actions to enable me to move forward with my writing. Providing some brilliant practical exercises that I could apply to my writing going forward.

– Katie, Social Impact Professional
The editing was really helpful. It was great to have Delia on board. I really liked her changes and kept most of them. Following her work I was inspired to work through to the end myself and make my own edits in her style, which I had struggled to do before, and became much more confident about cutting unnecessary words.

–Alice Grahame, Media Consultant and author of Walters Way and Segal Close: The Architect Walter Segal and London's Self-Build Community
I was impressed with the mentoring support that Delia Lloyd provided to me. Her feedback was detailed, comprehensive and, most importantly, incisive. I asked for straightforward feedback about my writing, and that is what I got. It was delivered in a supportive and encouraging way. Delia is a very experienced and talented writing coach. Her support has helped me create a very good first draft of my book which, with some tweaking, I will take to agents with confidence.

– Tom Irvine, Leadership Consultant
Delia has had the ability to make my writing shine. With clear suggestions she guided me through structuring my many ideas into coherent and strong compositions. With her great intuition and encouraging attitude she helped me finding my voice in academic writing. Her support is punctual, effective, and highly professional.

–Antonella Diana, Marie Curie Fellow, Ca' Foscari University of Venice, Italy
Delia is a great writing coach: perceptive and quick witted. She provides an authentic blend of encouragement, guidance and constructive criticism which yields clear results. I highly recommend working with her!

– Jenny Bernard, Consultant Psychiatrist
Delia was a brilliant writing coach. She's energetic and highly motivating. And she often understood more about what I was trying to say, or write, than I was able to articulate. I would highly recommend working with Delia.

– Jack Rossiter, Senior Policy Analyst
Delia is a first-class writing coach. Her sessions are well planned with not a minute wasted. Her feedback is also insightful and actionable. This coaching programme has been invaluable to me as I work to become a better writer.

– Matthew McLean, Head of Content at The Podcast Host
Working with Delia has been one of the best decisions I took in my academic journey. Instead of focusing on small details, Delia made me focus on larger problematics regarding my writing and helped me acquire structure. Her work not only impacted my English writing (I am an international student) but also positively impacted the way I think about essays. Good writing is not about using the fanciest words we can think of in the most bizarre arrangement possible. It is the foundation of the very thoughts and ideas we try to convey to our audience. Delia is the writing coach that made me realize this.

– Antoine Lister, Masters Degree Student in the History of Science
Delia has helped enormously to improve my writing. Her coaching was thorough, timely, bespoke and very rich in content. As a nice bonus, Delia has a wonderful style to work with, mixing directness and specific feedback with warmth and connection, which helped me to engage truly.

– Stela Barcelos, Entrepreneur
Plain and simple – Delia was an indispensable part of my experience writing my first book. She helped me set and meet deadlines, and her insightful feedback and constructive critiques helped me to refine the structure and clarity of my main arguments. As a supportive and challenging mentor, Delia was exactly who I needed to stay on track and see my project through to completion. Thanks to her guidance and commitment, I am now more confident in my writing. I wouldn't hesitate to work with Delia again.

– Alyx M, Professor