Whether you are at the beginning of your writing journey or want to take your book-in-progress to the next stage, we have the perfect course for you.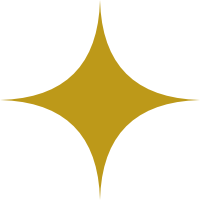 At The Writing Coach, we pride ourselves on creating both online and in-person courses, and we put community at the heart of all we do.
Join us for one of our courses today…
Become a Member
Our unique Membership 'The Literary Community' is a nurturing and inspiring online writing community – a place where you'll feel immediately welcome and 'at home' as a writer.
Join us for weekly Zoom classes in the art of creative writing and learn how to market your work and feel confident in the process. Our regular 'write-ins' keep you accountable and our 'literary salon' awaits…
Our programme of courses is designed by our Founder, Jacqui Lofthouse, a Booker-nominated author who has experience of both traditional publishers and small presses.
What makes our courses unique is the holistic approach we take in the development of writers. As the first traditionally published novelist to also qualify as a life coach in the UK, Jacqui is perfectly placed to guide you on your author journey.
Courses with Jacqui are grounded in her unique 'Writer of Impact' framework which goes far beyond the craft of writing. When you train with Jacqui, you gain in confidence, develop a powerful mindset, hone your writing skill, complete projects and make connections that can last a lifetime.
Our courses are part of what makes us special, but in addition, we can tailor a programme for you that will support you not just for the duration of your current book, but for your ongoing writing life, from completing a manuscript to polishing it, pitching, liaising with publishers and marketing. We can't wait to meet you in a class soon…

Finding Jacqui has been the best thing I've done in furthering my writing career – better by far than any course I've undertaken or any help I've received from agents and editors. Trying to make the transition from academic writing to commercial non-fiction is not easy, but thanks to Jacqui's insight and support, I finally feel like I might be ready to make it happen. For the first time, I know what I want to do and how I'm going to do it! What I've appreciated most of all has been her uncommon ability to put her finger on what needs to change, and to express it in a way that actually motivates me to rewrite. I've learned so much, and thoroughly enjoyed it, too. I'd recommend her to all the struggling, baffled and overwhelmed writers I know, if I didn't want to keep her all to myself…