Writer and Internationally Renowned Drummer
Afrika worked with Jacqui Lofthouse, Founder of The Writing Coach and is a Founder member of The Literary Community
Afrika Green found her writing voice whilst on the Pet Shop Boys 'Super' world tour (2016). She worked with Jacqui Lofthouse in the early stages of her writing career and also received an editorial report from Rosalie Love at The Writing Coach.

Her memoir Bright Lights and Breakdowns has recently been acquired by the publisher 404 Ink.
In this book, Afrika candidly examines the struggles and successes she experienced during her musical career.
She is also a columnist for the Bury Free Press where she writes articles for her local Black Lives group and work closely with BBC East helping write content for broadcasts which is more representative of the community.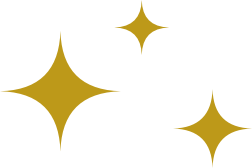 I still remember the day I signed up with Jacqui at the Writing Coach. We had a brief chat on the phone and I chose the year long mentorship package. In many ways it was a life-changing decision, I hadn't written a story before. I completed my memoir under Jacqui's supervision and now have a publisher for that book. The whole process gave me the validation that I am a writer and now have the confidence to take on new challenges like writing articles for my local paper and looking to complete my next book.