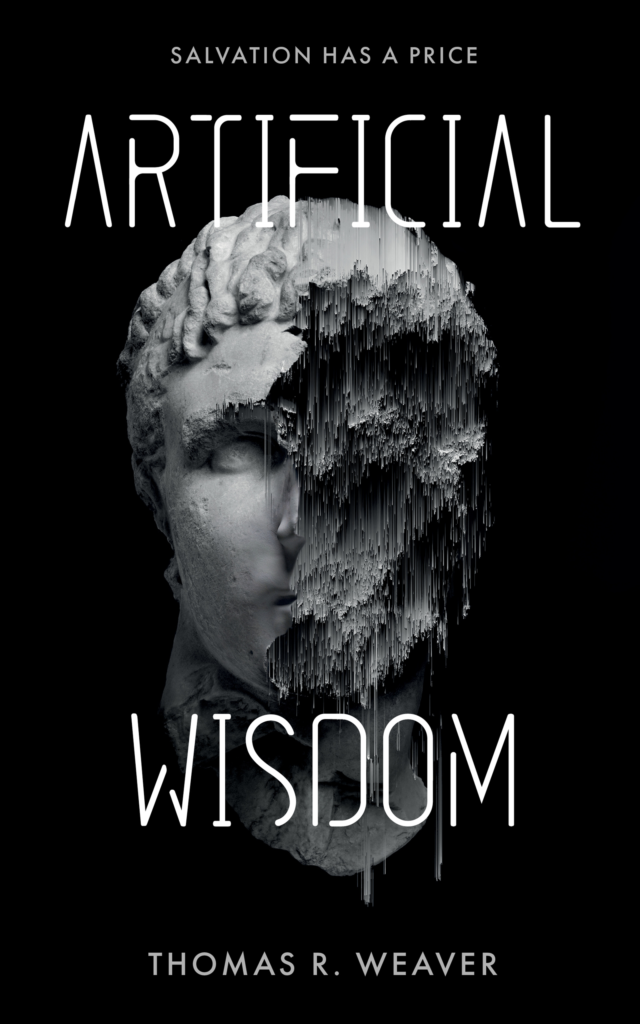 Thomas R Weaver's novel Artificial Wisdom was published on 5th October 2023 by Chainmaker Press.
You can order the book here: https://geni.us/49AAxnT
Thomas's experience of working with The Writing Coach:
"When I first decided the time had come to fulfil a life's ambition and write a book, I realised that to do this well meant learning to write well from the beginning. I didn't want to complete a manuscript and then spend ages unpicking the mistakes. I wanted someone alongside me as I went. I was used to using coaches in other parts of my career and life, from executive coaches to personal trainers, and knew that it was a powerful way of accelerating progress.
Working with The Writing Coach has been everything I hoped for. Jacqui and her team are a pleasure to work with, and connected me with Mark Leggatt, my main coach, editor, mentor and, now, friend. I was also able to work with other coaches to give alternative perspectives on my work, including Bryony, Phil and Jacqui herself.
I'm incredibly thankful I found The Writing Coach, and continued to work with the team throughout my second book too."
About Thomas:
Alongside writing, Thomas is a tech entrepreneur. His last startup was acquired by Just Eat Takeaway. Despite swearing to family and friends (none of whom believed him) that he would never run another startup again, he recently started a new project in stealth backed by Silicon Valley's largest tech accelerator. The concept is focused on bringing some of the ideas explored in his debut novel, Artificial Wisdom, to life, specifically around communicating in augmented reality.
About ARTIFICIAL WISDOM: SALVATION HAS A PRICE
It's 2050, a decade after a heatwave that killed four hundred million across the Persian Gulf, including journalist Marcus Tully's wife. Now he must uncover the truth: was the disaster natural? Or is the weather now a weapon of genocide?
A whistleblower pulls Tully into a murder investigation at the centre of an election battle for a global dictator, with a mandate to prevent a climate apocalypse. While a former US President campaigns against the first AI politician, is someone trying to tip the balance?
Tully must convince the world to face the truth and make hard choices about the fate of the species. But will humanity choose salvation over freedom, whatever the cost?
Mark is first and foremost a pleasure to work with. He was as passionate about the project as I was, excited by it and positive about it. He would be upfront when something was not working, but never in a way that demoralized me. He's a consummate professional who always showed up and brought his full attention to our meetings. He also is a great writer, and I love how he could turn a boring line into great prose. Finally, he would always go above and beyond, and be available even in moments he was busy with his own projects. I can't recommend him enough
Thomas R Weaver