Chetan Mahajan is an author, blogger, and writing coach. He lives in a village in the Indian Himalayas where he writes full-time, and runs the Himalayan Writing Retreat. Over the past two years the Himalayan Writing Retreat has hosted over 15 events which have been attended by people from 5 nationalities, some travelling from halfway across the world.
His first book was published by Penguin in 2014. His writing career started at the unlikely venue of an Indian jail. Wrongly imprisoned as the fall guy for his employer, Chetan realized he was surrounded by interesting subject matter. Always a closet writer, Chetan started to write a daily diary. This was published by Penguin in 2014. The non-fiction The Bad Boys of Bokaro Jail is the story of an Indian jail told through Chetan's eyes.
In addition to coaching and teaching, Chetan is also working on his next book. If he follows his own advice, it should be in the stores by mid 2019. His blog (Uncityblog) about leaving the city for the mountains recently won the Indiblogger award for humour. A graduate of the Northwestern University in Chicago, Chetan has formerly worked in the corporate world both in India and the US.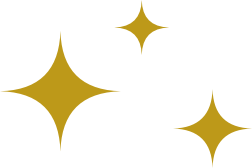 To buy The Bad Boys of Bokaro Jail from Amazon click here (affiliate link)