Phil Viner is a Crime writer and writing mentor. Phil has written for stage, screen and audio in the UK, USA, New Zealand and Russia. He returned home after ten years overseas and founded an independent audiobook publisher creating the SmartPass and Shakespeare Appreciated brands.
His first novel The Last Winter of Dani Lancing was shortlisted for International Crime Novel of the Year and is in production with Warner Bros for Showtime. He has been developing a new crime show Consequences for ITV global. His new book will be published next year.
Phil lives in Brighton with his wife, the academic and writer Lynne Murphy and their 9-year-old daughter.
Mentoring new writers excites Phil as he has a very visual way of working with timelines and structural breakdowns, which he thinks is ideal for developing crime stories.
The key skills I bring to working with fledgling writers is that I'm good at structure and plot. That is a key factor in writing crime and thriller but also in most forms of writing. Planning, creating time lines and seeding back motivations by analysing where the gaps are and where the plot has sprung a leak, this is very important and I can really help. The plan in mentoring is to get you thinking like a professional writer and learning how to get yourself out of trouble by seeing it, addressing and solving it.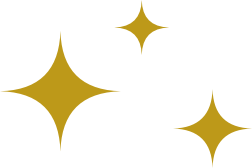 To buy The Last Winter of Dani Lancing from Amazon click here (affiliate link) and here for The Call.