Stephen Brown is a playwright, dramaturg and creative writing tutor. He has given creative feedback to scores of creative writing students and professional writers. His approach is sympathetic, detailed and creative: he aims not just to point out problems but also to suggest fruitful new directions.
Stephen's adaptation of Rory Stewart's bestselling memoir Occupational Hazards was produced on the main stage at Hampstead Theatre in 2017 and broadcast on Radio 4.  His play Semmelweis, an epic tale of 19th-century medical discovery, starring Mark Rylance and directed by Tom Morris, will premiere at the Bristol Old Vic in June 2020.
Previous work as writer includes Filter Theatre's Faster (BAC / Lyric Studio / 59E59 New York / UK Tour), Future Me (Theatre503 / Public Theatre New York / UK Tour), Does My Society Look Big in This? (Bristol Old Vic) and, as dramaturg, Lost Dog's Salvage (Laban Centre / The Place) and Clod Ensemble's Placebo (The Place / UK Tour) and On the High Road (South Bank Centre / UK Tour). His short story 'Ishmael' is currently optioned for feature film adaptation. He has translated three travel memoirs and two novels, most recently On the Rope by Erich Hackl.
He taught playwriting to adults at the Rose Theatre, Kingston, from 2011 to 2019. Stephen has also worked extensively as a book editor and theatre critic (including on Radio 4's Front Row). He was publisher of the London-based political magazine Prospect.
I am particularly excited to have Stephen on the Writing Coach team as I have chosen him as my own mentor, as I complete my first play. Stephen is incredibly knowledgeable about the genre and is a brilliant and astute teacher; I cannot recommend him highly enough to aspiring playwrights – Jacqui Lofthouse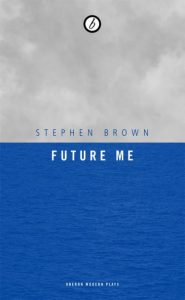 Stephen's patient, thoughtful approach put me at ease from the start. His extensive knowledge of theatre-making and what goes into a successful play was invaluable. His comments not only helped me to think freshly about the work we discussed, they sparked real changes in my writing process. Thanks to his guidance and encouragement, I now have a much firmer sense of what I need to do to evolve as a writer.  Anne Rouse
Work with Stephen