Glynis Kozma works with clients who want to develop their writing around their interests and passions, as writers of non-fiction books or features. She is the author of two non-fiction guides for parents and has written features for The Times, Guardian, Daily Telegraph and Independent, as well as a wide range of consumer magazines and websites.
Her areas of interest for her writing include education, family and health. Glynis is a fully qualified coach and a member of the Association for Coaching. A former teacher of English in secondary schools, Glynis now works with clients who want to write non-fiction books or develop their writing as journalists.
Glynis begins by helping her clients source ideas for a book often around their own life experiences, interests or professional expertise, then they move on to prepare a full proposal. With her contacts in the media she is able to offer insight into what publishers look for and how non-fiction authors can raise their profiles to become the 'go to' person for their subject. Writers who want to learn journalism will be guided on how the industry works, how to find suitable publications to pitch, and how to write attention-grabbing pitches.
I love working with clients who want to share their passion in their writing. Two of my former clients, who are now published authors, wrote self-help books: one on sport/exercise based on their considerable experience and the other as a parent whose child was born with a medical condition; she is now the founder of a charity to help other parents. You don't have to be an expert to write non-fiction; you can become one if you have the passion. Similarly, if you have always wanted to share your opinions or experiences with a wider audience, learning how to write for the media is another route. What could be more satisfying then seeing your byline in a national publication? If you'd like support with any of this, I'd love to work with you.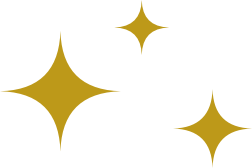 To buy Leaving Home from Amazon click here (affiliate link)