A Panel Event at Google Academy exploring routes to publication and writerly integrity in the process
Thursday August 16th at 6.30pm- 9.30pm
Jacqui Lofthouse interviews special guests Louise Doughty, John Mitchinson, Clare Morgan and Stephanie Zia
Would you love to find out more about routes to publication – from the traditional route to working with smaller innovative publishers to self-publishing? Are you keen to discuss how to maintain your integrity and individuality as a writer, whilst also having one eye on the marketplace?
We are delighted to announce this one-off special event at Google Digital Academy where you will have an opportunity to network with writers and industry specialists whilst also considering your own best route to market.
Price: £20    Limited to an audience of 60
[paypalbutton text="Book now" price="20″ product="Google Academy Event"return="https://www.thewritingcoach.co.uk/google-academy-confirmation/"]
Our Founder Jacqui Lofthouse is thrilled to chair this special panel discussion on 16th August, featuring guests who, between them, know the publishing industry inside-out. Our aim is to help you to unravel the possibilities for your writing – and also to inspire you with a real vision that will enable you to write your very best work – and also to find an audience for it. Our discussion will be full of information and advice to help you make the right choices for your writing – with advice on how to stay true to yourself as a writer and how to choose the ideal route to publication.
Whatever genre you work in, our panel discussion aims to give you the tools to write with confidence and to clarify your vision for publication.
Schedule:
18.30-19.15: Reception drinks, nibbles and Google Virtual Reality Hub
19.15-20.45: Routes to Publication Panel with Jacqui Lofthouse (chair), Louise Doughty, John Mitchinson, Clare Morgan and Stephanie Zia. To be followed by Q & A
20.45-21.30: Networking drinks
Location:
Google Digital Academy, 123 Buckingham Palace Road, Victoria, London, SW1W 9SH
Doors open at 18.30pm, with drinks and nibbles kindly provided by Google
Booking & Payment
The price for this event is £20.
This is not a ticketed event – once you have booked, you don't need to bring a ticket on the day as your name will be on our guestlist.
[paypalbutton text="Book now" price="20″ product="Google Academy Event"return="https://www.thewritingcoach.co.uk/google-academy-confirmation/"]
Our Speakers:
Our speakers have been chosen to give you the broadest view of routes to publication.
Louise Doughty is the bestselling author of eight novels, one work of non-fiction and five plays for radio. Her latest book, Black Water was nominated as one of the New York Times Book Review Top 100 Notable Books of 2016. Her previous book was the number one bestseller Apple Tree Yard, shortlisted for the CWA Steel Dagger Award and the National Book Award Thriller of the Year and has sold in thirty territories worldwide. A four-part TV adaptation with Emily Watson in the lead role was broadcast on on BBC1. She is a critic and cultural commentator, broadcasts regularly for the BBC and has been the judge for many prizes and awards including the Man Booker Prize and the Costa Novel Award. See: www.louisedoughty.com
John Mitchinson is a writer and publisher and the co-founder of Unbound, the award-winning crowdfunding platform for books. He helped to create the award-winning BBCTV show QI and co-wrote the best-selling series of QI books. As a publisher   he worked in senior positions at Harvill, Orion and Cassell. Before that he was Waterstone's first marketing director. He is co-host of Unbound's books podcast Backlisted (@BacklistedPod) and a Vice-President of the Hay Festival of Arts & Literature. See www.unbound.com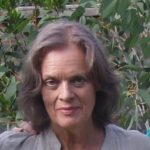 Clare Morgan is founder and director of Oxford University's Creative Writing programme. Her most recent novel A Book for All and None (Weidenfeld & Nicolson), was shortlisted for the Author's Club Best Novel award, and was described as 'a spell-binding, effortlessly propulsive unity' by the Independent; 'written with eloquence and artistry' by the Mail on Sunday; and 'too tantalizing to resist' by Time Out. She has published a collection of stories, An Affair of the Heart, and her short fiction been widely anthologized, and commissioned by BBC Radio 4. Clare gained her D.Phil. from Oxford University, and an M.A. in Creative Writing from U.E.A. She has chaired the Literature Bursaries Panel of the Arts Council of Wales, been Literary Mentor for Southern Arts and Literature Wales, and a literary assessor for publications funded by the Welsh Books Council. She is now an Academician for the Folio Academy. See www.claremorgan.co.uk
Stephanie Zia has worked in the arts all her life: at the BBC, the Guardian and as a published novelist. She is the Founder of Blackbird Digital Books which publishes rights-reverted titles by established authors alongside exciting new talent and has sold over 100,000 books,  sharing over £100,000 in royalties 50/50 with her authors. She strongly believes in the on-going promotion of titles rather than the traditional 3-month window, nurturing the creativity of her #authorpower authors and promoting them with the latest, ever-changing, digital marketing techniques. See www.blackbird-books.com
Our chair, Jacqui Lofthouse is a novelist and founder of The Writing Coach. In 1992 she studied for her MA in Creative Writing at the University of East Anglia under Malcolm Bradbury and Rose Tremain. She is the author of four novels, The Temple of Hymen, Bluethroat Morning, Een Stille Verdwijning and The Modigliani Girl. Her novels have sold over 100,000 copies in the UK, the USA and Europe. She is currently working on her first YA novel. Jacqui has taught creative writing in a broad variety of settings from City University to Feltham Young Offenders Institution. She is also an actor, training at Identity School of Acting (IDSA). She continues to mentor writers at The Writing Coach where her mission is to help writers to be confident and productive, producing their best work and getting it into print.
[paypalbutton text="Book now" price="20″ product="Google Academy Event"return="https://www.thewritingcoach.co.uk/google-academy-confirmation/"]
We can't wait to meet you at this very special evening for The Writing Coach!