Join us for a discussion exploring the space that literature can offer amidst the current crisis.  All proceeds to the charity War Child.
Join authors Miranda Gold, Alice Jolly, Fran Lock, and Ana Seferović (see more details below) for Fragile Borders, Fragile Bodies at The Tabernacle Church, London on Friday 8th April from 6.30pm, with a bar available for refreshments.
In a discussion chaired by Jacqui Lofthouse, Founder of The Writing Coach, we will explore the space literature can offer amidst the current crisis. In bringing together a diversity of voices, genres, and cross-cultural experiences, we will be coming together in solidarity to offer support to those fleeing violence.
Drawing on parallel stories historically and geographically, the readings and panel discussion will seek a compassionate, nuanced response to collective trauma, inherited memory and the refugee experience, issues which have been brought so starkly into focus by recent events.
All proceeds from ticket and book sales will go to the charity War Child.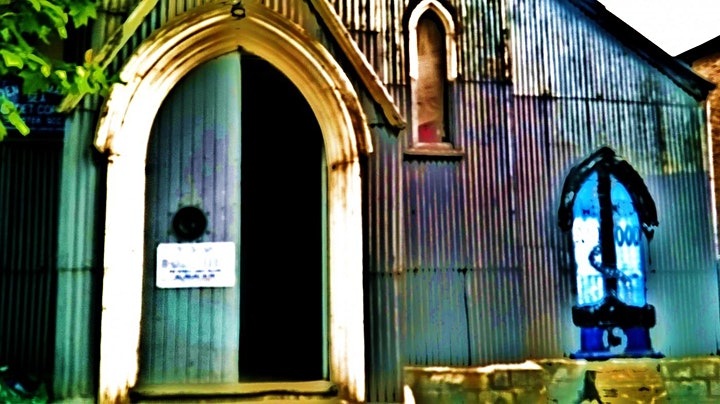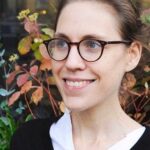 Miranda Gold is a writer and teacher living in London.  Miranda's first novel, Starlings, published by Karnac in December 2016, reaches back through three generations to explore how the impact of untold stories about the Holocaust ricochets down the years. Her second novel, A Small Dark Quiet is a story of loss, migration and the search for belonging. Set in London in 1945, A Small Dark Quiet is a story of unresolved grief and intangible loss, exploring how trauma, both preverbal and intergenerational, collapses the boundaries between past and present. It was selected for The Best Peace fiction anthology, published by the university of New Mexico press. She is a creative writing tutor at Skylight, Crisis. She is collaborating with New River  Press and Cheerio Books on an anthology of work by people who have experienced homelessness.
You can read a review of 'A Small Dark Quiet' here: Treading the Path of Loss: Thoughts on A Small Dark Quiet by Miranda Gold
Fran Lock is the author of numerous chapbooks and nine poetry collections, most recently Hyena! Jackal! Dog! (Pamenar Press, 2021). Fran is an Associate Editor at Culture Matters where she recently edited The Cry of the Poor: An anthology of radical writing about poverty (2021). She edits the Soul Food column for Communist Review, and is a member of the new Editorial Advisory Board for the Journal of British and Irish Innovative Poetry. Together with Hari Rajaledchumy, Fran recently completed work on Leaving, an English translation of poems by the Sri Lankan Tamil poet Anar (Poetry Translation Centre, 2021). Fran teaches at Poetry School and hides out in Kent with her beloved pit bull and eternal muse, Manny.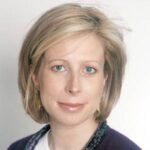 Alice Jolly is a novelist and playwright. Her fourth novel 'Mary Ann Sate, Imbecile' was runner up for the Rathbones Folio Prize 2019. That novel was also on the longlist for the Ondaatje Prize and was a Walter Scott Prize recommended novel for 2019. Alice has also won the Pen Ackerley Prize and the V.S.Pritchett Prize. In 2021 she received an O.Henry Award (for the twenty best short stories published in the US). She teaches creative writing at Oxford University.
Ana Seferović is a poet and writer from Belgrade, interested in the relationship between systems and the individual.  She is especially fascinated by outcasts, particularly the outcast in each and every one of us, because an outcast is where either a system or an individual (or both) are breaking. She has co-authored a radio show and art platform PornoPop, examining sex and body as a battlefield of politics, art, literature and culture. She has published four poetry collections and two staged plays. Her poetry is translated and published in many languages. The most recent collection, Materina, explores the Balkan wars of the '90s through a feminist lens, and has garnered widespread acclaim in Serbia. The book was written in both Serbian and English.  The English version will be published this year by The Verve Poetry Press.
Jacqui Lofthouse is the author of four novels, The Temple of Hymen, Hamish Hamilton/Penguin 1995/1996, Bluethroat Morning, Bloomsbury 2000, Een Stille Verdwijning, De Bezige Bij 2005 and The Modigliani Girl published by Blackbird Digital Books in January 2015. Her novels have sold over 100,000 copies in the UK, the USA and Europe. She is Founder of The Writing Coach. Her mission is to enable writers to create works of impact and bring them confidently into the world. She is currently completing her fifth novel A Picture of You about a fifteen year old girl who loses her father – a war photographer in Afghanistan.