The Words Away salon is on Monday, July 3, 2017
7:30pm – 9:30pm at The Tea House Theatre, Vauxhall
Do you need some inspiration and motivation tips to get going and keep going this summer? What's stopping you from finishing that book? Do you start but never quite finish? Would you like to be more confident in your approach to writing?
The Words Away Salon
This month, our Founder Jacqui Lofthouse is delighted to be the July guest at the Words Away Salon – the topic for July is 'Be Your Own Writing Coach'.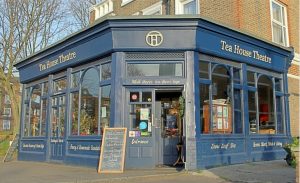 Words Away creative writing salons concentrate on the writing process. Run by writers Kellie Jackson and Emma Darwin, who every month invite a guest author to join you, the audience, in discussing a particular topic in writing, a genre, or a question of craft.
Emma and Kellie say:
Over tea, cake and a glass of wine, we'll explore the challenges and opportunities, the difficulties and joys of writing, and the reality of being a writer. We hope you'll come and join us. The Salons are held once a month on a Monday evening, 7.30pm at the Tea House Theatre, 139 Vauxhall Walk, London, SE11 5HL.
The Be your Own Writing Coach event is on Monday July 3rd and the guest is Jacqui Lofthouse, our Founder, a novelist, writing coach and literary consultant who has a wealth of experience and ideas for making the most of your writing time. The July literary salon is the last before the summer break and should equip you with some new ways to a more productive writing life.
[promo]
Find out more here
on the 'Words Away' website
[button url="http://www.wordsaway.info/salons-1/"]
Tickets only £10
[/promo]
What is Words Away?
Words Away aims to bring writers together in a creative environment to explore the writing process. They hold monthly salons at the Tea House Theatre Cafe, in London and host creative writing retreats at Rathfinny Wine Estate, East Sussex. Through their Salons they offer a focused exploration on a particular topic with a chance to exchange ideas and ask questions in a friendly setting.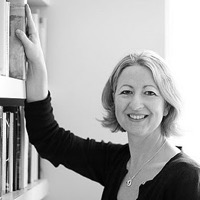 Be inspired. Develop and nurture your craft. Meet other writers. Please join us, all welcome.
[promo]
Book for the July Salon here
on the 'Words Away' website
[button url="http://www.wordsaway.info/salons-1/"]
Tickets only £10
[/promo]
If you're looking for other literary events in London, do take a look at our event at Waterstones, Gower Street on Wednesday 12th July: Literary Fiction, a panel discussion where Jacqui Lofthouse will be interviewing authors Roopa Farooki, Miranda Gold, Alice Jolly, Clare Morgan and Charles Palliser.