Writing non-fiction can be every bit as creative as writing fiction and equally as satisfying. Our perceptions on non-fiction may be narrow and perhaps need challenging in order to be aware of how there are possibilities for our own creativity. Non-fiction includes everything from the instructional 'how to' guides – whether that's cookery, gardening, restoring antiques, the latest diet – to social and political history, art, biographies, travel and professional textbooks.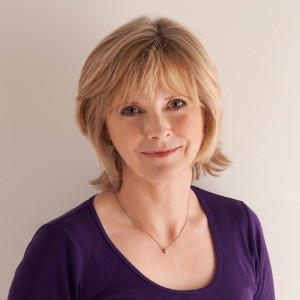 You may think that non-fiction doesn't allow your voice to be heard in the same way as fiction, but I'd like to invite you to reconsider this. The cookery books of Elizabeth David with their conversational tone, descriptions of the locations and culture drawing on all the senses, revolutionised cookery books in the 1950s, showing how a book of recipes could be so much more than an inventory of ingredients and how to combine them. Now, no one buys a cookery book just to follow a recipe: we're buying into history, travel, personal memories and photographs to flick through; somewhere along the way there's a recipe we will try.
How can one develop as a non-fiction writer?
What comes across in the best non-fiction writing is a strong sense of the writer's passion and perhaps their expertise. You can have the passion but may need to develop your expertise. Or you may have the expertise and experience, but need to develop your 'voice' to engage your readers. [tweet_dis]I often suggest exercises to clients such as visiting old haunts to evoke memories[/tweet_dis]:I find that this kind of sensory exercise really helps to deepen non-fiction work and to make it more personal. You may already have your 'specialist subject' which needs only a little research or your writing may be at an embryonic stage where you have an idea which requires research and much planning. Are you an expert, or could you become an expert? Have you the seed of an idea, associated with your own experiences which you could grow by talking to others, travelling, or researching?
Glynis's previous clients
[tweet_dis]One former student's book has taken her into areas she never imagined: founding a charity[/tweet_dis] and sitting on the same panels as consultant surgeons. Natalie Trice wrote Cast Life – a parent's guide to DDH (developmental dysplasia hips) – in 2015. When Natalie first enrolled as a student she wanted to write about the perils for parents at the school gate – fitting in, socialising and so on. I gently suggested this wasn't that original but there were also potential issues around confidentiality. Given that Natalie was aiming for a self-help book for parents, she decided to focus on her son Lucas' journey with DDH and her own lack of support in the UK for the condition. Natalie's book covers diagnosis, treatment and recovery from a parent's perspective. Initially, Natalie was uncertain about whether her book would have a wide enough appeal, because the condition is relatively rare. But counteracting this was the dearth of information for parents. A proposal was written and, after a few rejections, the book was accepted by a publisher, without having to work through an agent. Natalie is now receiving positive feedback from readers in Australia and the US, she has established the charity Spica Warrior.org where Paralympic swimmer Gemma Almond, born with the condition, is now the charity's patron. Natalie is now an advisory member of the International Hip Dysplasia Institute, appearing at conferences alongside medical experts, and on television. From the tiny seed of an idea – which was not her first choice when writing non-fiction- Natalie has become the UK parenting expert on DDH.
Another student, Harriet Angel, had no such doubts about her subject. As an established Pilates and running instructor, she knew her book had to be Pilates for Runners. I helped Harriet with her chapter headings and summaries, ensuring that they included enough detail so a prospective publisher would be able to appreciate her expertise. We also had to work on the tone and style because this was a book that had to be easily accessible to readers who wanted to avoid or deal with a running injury, without necessarily reading it from cover to cover. There was also the issue of photographs or illustrations to accompany the text. Harriet was fortunate enough through her contacts and her business to be able to provide a publisher with testimonials from people in the field of sport; their names were included in the proposal. Having helped her to choose a publisher who might be interested, the proposal was sent and we waited for news. [tweet_dis]Within a matter of weeks a publishing offer had come from Bloomsbury[/tweet_dis] and Harriet's second book (under wraps at the moment) is in the pipeline too.
What makes writing non-fiction different?
The beauty of non-fiction is that unlike fiction you won't always need an agent to land a publishing deal. There are publishing houses which will accept a detailed proposal and a couple of chapters and many non-fiction writers have had success with exactly those.
The vital requirements are confidence in your idea and one that has potential for sales unless you intend to self publish. If your readers can feel your enthusiasm, your genuine connection to the topic and your depth of knowledge, they will engage with your writing.  It's important that you look at existing, competing titles as part of your research before committing to topic, because you don't want to produce something too similar. But at the same time, there are many books on the same topics but which have a slightly different angle. A good starting point is to think of perhaps three subjects that interest you then create a rough draft of the contents of your book, as short chapter headings. If you struggle with finding enough to say, that subject may not be your best idea, but there will be one that excites you. Dive in, have confidence and see where it takes you. Why not try it?
Glynis Kozma is a consultant for The Writing Coach. She is the author of two non-fiction books for parents – Secondary School and Leaving Home – and a freelance journalist who writes for The Times, Guardian, Daily Telegraph and Independent – as well as a wide range of consumer magazines. Glynis is a fully qualified coach and a member of the Association for Coaching. You can contact her here.