We are delighted to announce that our Founder Jacqui Lofthouse was shortlisted in The People's Book Prize for her novel The Modigliani Girl. Jacqui attended the prize-giving ceremony at The Stationer's Hall, the original home of copyright, on the evening of Tuesday 23rd May.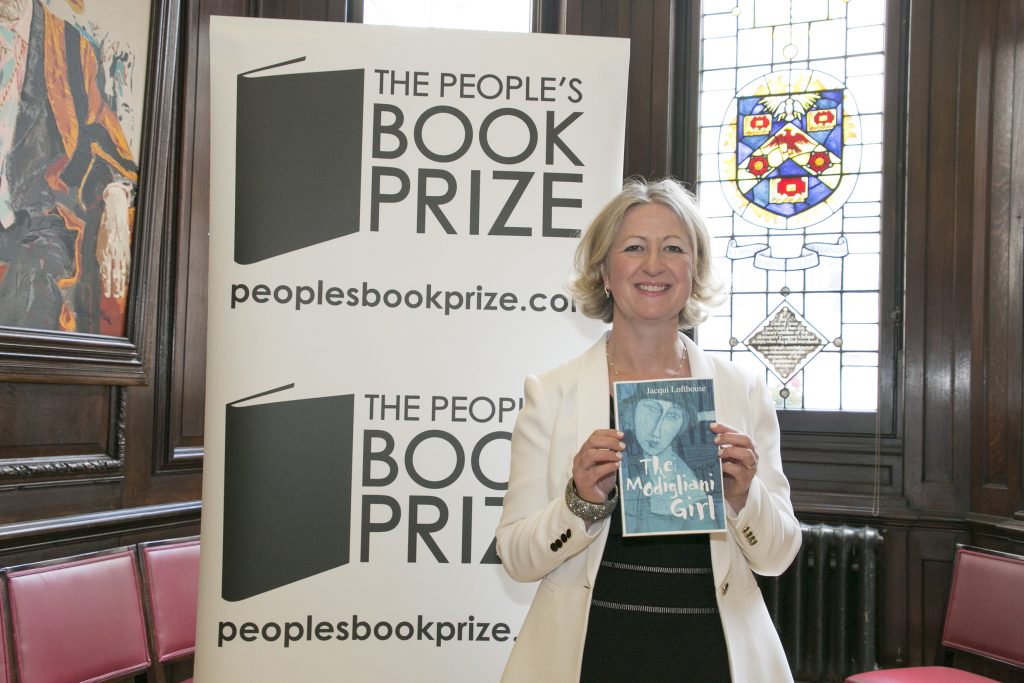 Watch the prize-giving ceremony including Frederick Forsyth's speech here:
Jacqui writes:
It was such an honour to be shortlisted for this fantastic award, whose founding patron was Beryl Bainbridge and especially to attend with my wonderful publisher Stephanie Zia at Blackbird Books and fellow Blackbird author S.E. Lynes, author of Valentina. I am so grateful to every single person who read the book and voted for me. It was also a pleasure to meet so many other authors, agents and publishers. I particularly enjoyed meeting Avril Joy, author of Sometimes a River Song, who won a special 'best achievement' award, agent and publisher David Haviland, Louise Moir, author of Irreplaceable, author Catryn Power whose short stories were also shortlisted, Susan Mears, literary agent and author RJ Mitchell.
The fiction prize was won by Paula Wynne for The Grotto's Secret – I'm very much looking forward to reading her novel. All prize-winners are listed here.
[tweet_dis]The People's Book Prize is particularly known for championing independent publishers. [/tweet_dis]At the launch of the prize, Beryl Bainbridge said:
Something like this, this idea – which is absolutely amazing – once it takes off, it will be of enormous importance to writers. I look forward to the time when we mention this particular prize as the greatest – and look back – and remember I was at the meeting at the London Book Fair and think where it has gone! So I wish it tremendously good luck.